Greetings from the Embassy of the Republic of Azerbaijan in Washington, DC. In this edition of the news digest, you will find stories about celebration of Azerbaijan's Independence Day, nation's important role in global energy security, Pope Francis's trip to Azerbaijan, as well as Azerbaijan-US and Azerbaijan-Israel relations. To learn more about the Embassy's activities, please remember to like us on Facebook and follow us on Twitter.
Azerbaijan: a Quarter of a Century of Independence
The Huffington Post
Ambassador of Azerbaijan to the United States Elin Suleymanov writes: "Over the two and a half decades since restoring its independence from the Soviet Union, the Republic of Azerbaijan has emerged as a significant regional player aptly described by some as the "keystone" of the Caucasus-Caspian region. However, on October 18, 1991, when Azerbaijan declared its independence, the nation's future looked far from certain and getting to where it stands today was not an easy path for the Azerbaijani people. At the time, the emerging nation was already locked in a bitter and violent conflict with Armenia, while the Soviet troops had been enforcing a strict and repressive military curfew over the civilian population since 1988. In a sense, Azerbaijan's starting position as it restored national independence was less advantageous than that of other former republics".
Congressman Cohen's Statement on National Independence Day in Azerbaijan
U.S. House of Representatives
Congressman Steve Cohen (TN-09), co-chair of the Congressional Azerbaijan Caucus, released the following statement on October 18 marking the 25th National Independence Day in Azerbaijan: "Today, Azerbaijan celebrates the 25th anniversary of the adoption of the Constitutional Act 'On the State Independence of the Republic of Azerbaijan,'" said Congressman Cohen. "Since declaring its independence on October 18, 1991, Azerbaijan has become an important ally on global energy security, the fight against terrorism and preventing nuclear proliferation. It has also become a model for ethnic and religious tolerance in a secular and predominately Muslim nation. Azerbaijan should also be commended for having excellent relations with the State of Israel. I extend warm wishes to the people of Azerbaijan as they celebrate National Independence Day."
Happy Independence Day, Azerbaijan!
Jewish Journal
Head of the Community of Azerbaijan's Mountain Jews Milikh Yevdayev writes: "25 years have passed since my country regained its independence. Perhaps one of the most critical factors of success and most impressive causes for celebration is what Azerbaijan has done with the idea, values and actions of positive, harmonic diversity. Home to flourishing ancient Jewish and Christian communities, our nation is 95% Muslim (70% Shia, 30% Sunni). Azerbaijan has been cited as an example to the world on how people of diverse religious backgrounds can live in tranquility and cooperation together".
U.S. Congresswoman congratulates Azerbaijan with special proclamation
Azernews.az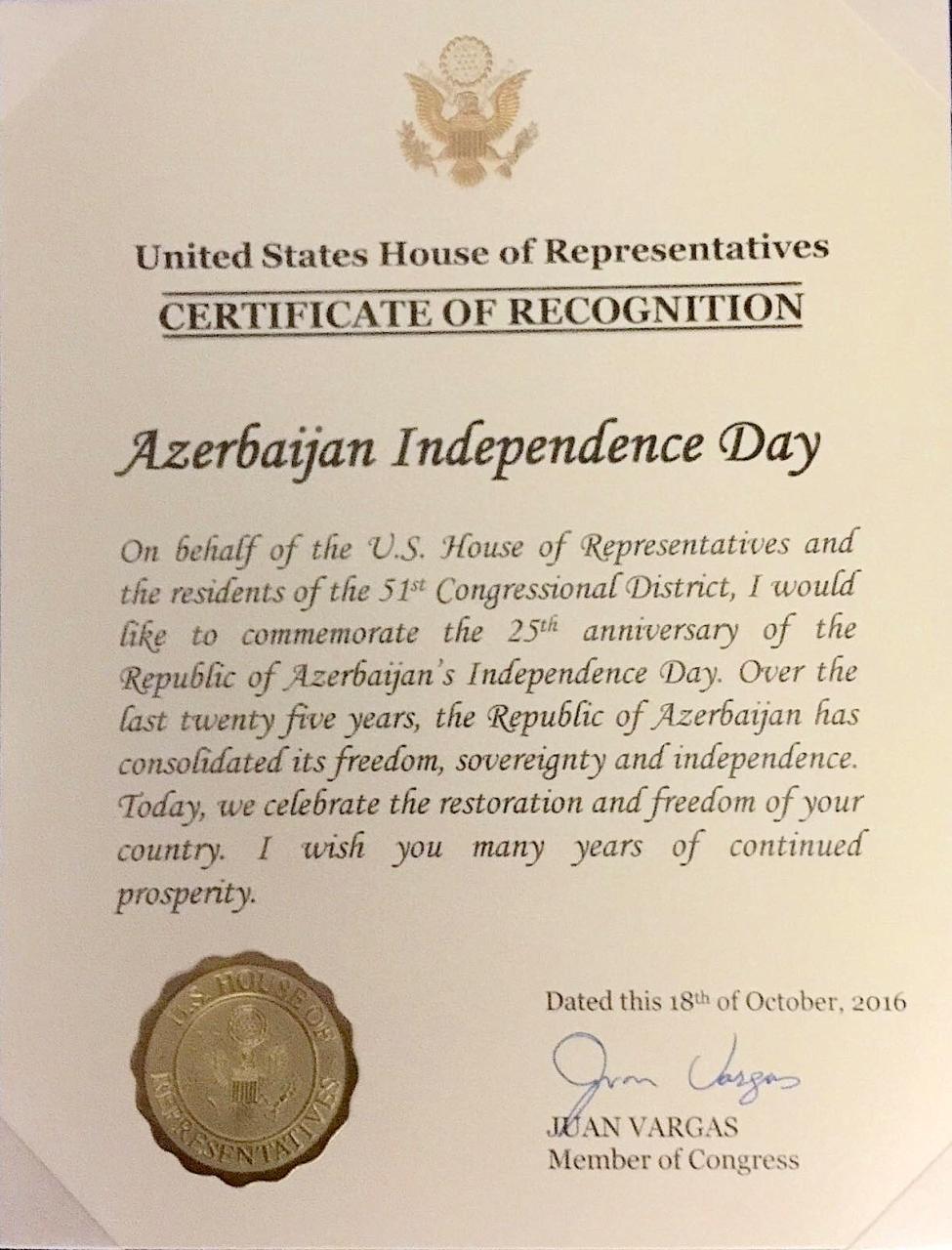 U.S. Congresswoman Loretta Sanchez from California has signed a special proclamation congratulating the Republic of Azerbaijan on the 25th anniversary of its Independence Day. Sent to Azerbaijan's Consulate General in Los Angeles, the proclamation reads: "On October 18, 1991 the people of Azerbaijan restored their country's freedom and independence establishing the Republic of Azerbaijan and declaring it the successor to the Azerbaijan Democratic Republic (1918-20) which was the first secular parliamentary democracy in the Muslim world, granting voting rights to women in 1919, for the first time among Muslim nations"
US lauds Azerbaijan's input into peacemaking in Afghanistan
Trend.az
The US highly appreciates Azerbaijan's contribution to peacekeeping operations in Afghanistan, as well as the restoration work there, Michael Carpenter, United States deputy assistant secretary of defense, said in Baku.
The United States and Azerbaijan: Partners in Developing a Brighter Future
Newtimes.az

U.S. Ambassador to Azerbaijan, Robert Cekuta says: "Azerbaijan is a valuable partner for the United States. Our expanding cooperation in business, energy, security, and social development is built on the foundation of 25 years of mutual respect and shared interests. The United States has a vested interest in Azerbaijan's successful development and prosperity. Azerbaijan is a reliable partner in an uncertain neighborhood. It is increasingly important as a bridge between Europe and Asia".
The pontiff's historic trip
The Washington Times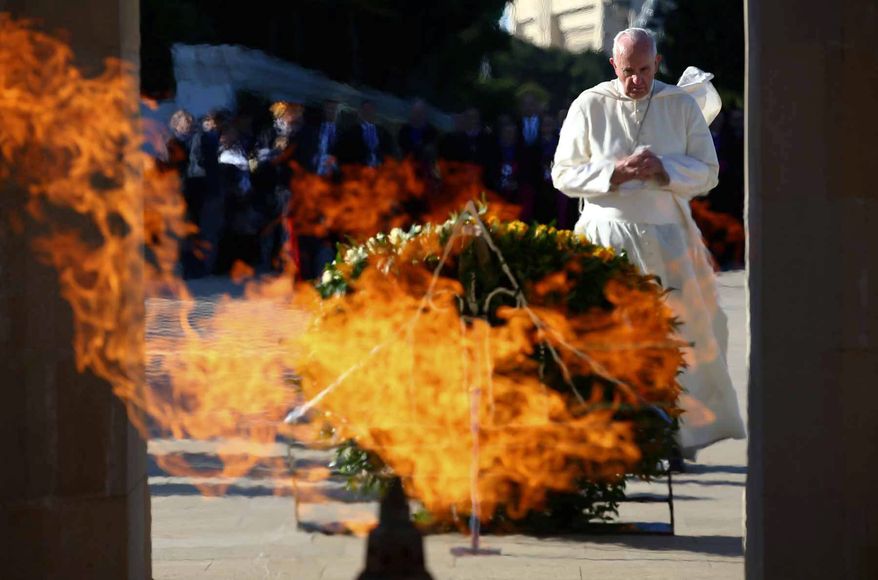 Ambassador of Azerbaijan to the United States Elin Suleymanov writes: "As Pope Francis was concluding the trip of the Caucasus, his last stop was the capital of the predominantly Muslim Azerbaijan. In Baku, the pontiff was received with full honors and welcomed by cheering crowds representing the nation's small Catholic flock as well as more numerous Muslim and Jewish communities. While a papal visit to the once-Soviet Caucasus is significant in itself, visiting a modern, secular Muslim nation like Azerbaijan sends an especially profound message. Even more significant is the fact that this was already a second papal visit in Azerbaijan's 25 years of independence: Pope John Paul II visited Baku in 2002".
Why The Pope Went To Azerbaijan, A Mostly Muslim Nation
Forbes
Officially, Azerbaijan has just 200 native Catholics, but supporting the diaspora was not really the pope's intent here. The purpose of his visit was to promote peace in a Caucasus region, which still has an array of long-standing conflicts.
A Passion for Religious Tolerance: A Story of the Pope, a Jew and a Majority-Muslim Country
Jewish Journal
Head of the Community of Azerbaijan's Mountain Jews Milikh Yevdayev writes: "Rich and indomitable history of interfaith and cultural freedom in Azerbaijan is something that His Holiness was not only enthusiastic about, but suggested it is something that the many counties that surround Azerbaijan ought to take notice of. His words speak an important truth".
Baku: Where Islam Meets its Future
American Thinker
The recent 5th Baku Humanitarian Forum showcased that which Azerbaijan most valuably has to offer the world -- a model of a secular and modern Muslim-majority nation, where Shi'a, Sunni, Jew, Catholic, etc., live together.
SOFAZ among top five most transparent sovereign wealth funds
Azertag.az
The State Oil Fund of the Republic of Azerbaijan (SOFAZ) has ranked fourth among 60 sovereign wealth funds with overall score of 92 out of 100 in the 4th edition of the Sovereign Wealth Fund Transparency and Accountability scoreboard published in October 2016.
Sefcovic: SGC project running in very professional manner
Trend.az
The Southern Gas Corridor (SGC) project is running in very professional manner, European Commission Vice President for Energy Union Maros Sefcovic told New Europe newspaper during a press conference at TATRA Summit in Bratislava, Slovakia. "An enormous investment was made. The project is running in very professional manner and, of course, the business scale is clearly there and is based on the timely conclusion of the construction of the Southern Gas Corridor and there are already agreements of purchase signed. So I believe that before 2020 we will have the Caspian gas in the European Union," Sefcovic said.
Macedonia-Greece pipeline to enable gas supply via TAP
Trend.az
The interconnecting gas corridor between Macedonia and Greece will use the Trans-Adriatic Pipeline (TAP) for supply of natural gas from Azerbaijan, CEO of Macedonian Energy Resources Skopje company Krste Miladinov told Trend. TAP project envisages transportation of gas from the Stage 2 of development of Azerbaijan's Shah Deniz gas and condensate field to the EU countries.
Azerbaijan And Israel: Blueprint For Positive Jewish-Muslim Relations
The Jewish Press
Rabbi Simchah Green writes: "Israel was one of the first nations to formally recognize the sovereign Republic of Azerbaijan in 1991, just a few months after it restored its independence from the Soviet Union. Israel was also one of the first countries to open an embassy in Azerbaijan. Cooperation between the Jewish state and the majority-Muslim secular democracy has strengthened and expanded in recent years, not only in the realm of security but also and increasingly in the areas of energy, agriculture, telecommunications, cyber technology, construction, irrigation, medicine, and tourism. These connections started in the 1990s, and within a decade Israel had become Azerbaijan's fifth-leading trade partner in the world".
Beyond oil and arms
The Washington Times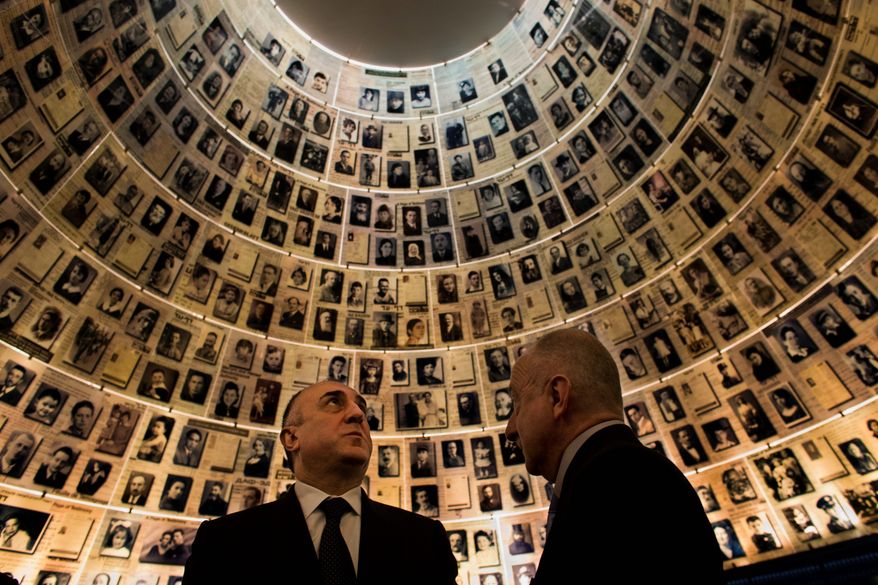 The modern Israel-Azerbaijan bond began with Israel's recognition of Azerbaijan after the latter's 1991 declaration of independence from the Soviet Union. Some 25 years later, friendships, substantive cultural and educational exchanges, and extended business ties belie expectations of how a Muslim-majority country might interact with Israel. A surprising number of Azerbaijani young people have traveled to and studied in Israel.