Greetings from the Embassy of the Republic of Azerbaijan in Washington, DC. In this special edition of the news digest, you will find stories about 2016 Formula 1 Grand Prix of Europe in Baku, Azerbaijan. To learn more about the Embassy's activities, please remember to like us on Facebook and follow us on Twitter.
From Eurovision to fast cars: Azerbaijan joins F1 calendar
CNN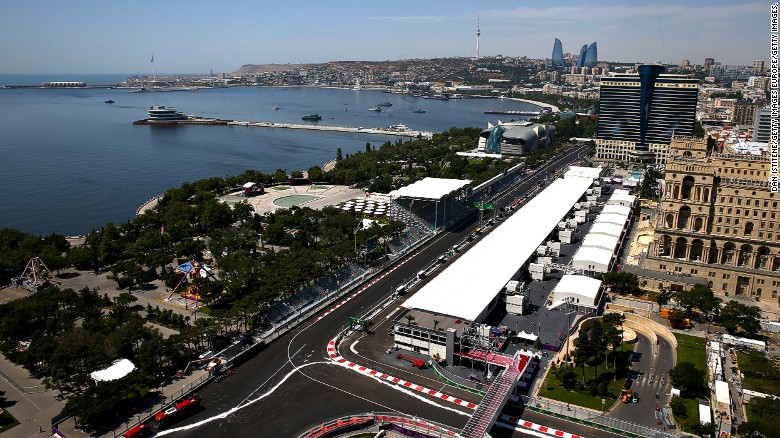 The globetrotting sport of Formula One was off on an adventure to Azerbaijan, host to Sunday's European Grand Prix, for the very first time. F1's newest circuit winded through the streets of its capital Baku.
Formula 1: Nine interesting facts about Azerbaijan's historic city of Baku and its circuit
Straitstimes
Baku, capital of Azerbaijan, hosted the Formula One European Grand Prix from June 17 to June 19. Baku City Circuit featured a circuit length of 6.003km and a total race distance of 306.049km with 51 laps.
2016 FORMULA 1 GRAND PRIX OF EUROPE Opening Ceremony
Baku City Circuit
A ceremony in five (5) acts using five (5) symbols & patterns to create the narrative structure, establishing a continuous link between Azerbaijan's identity, F1's core values and the landmarks showcased along the track.
Nico Rosberg wins European Grand Prix in Baku
CNN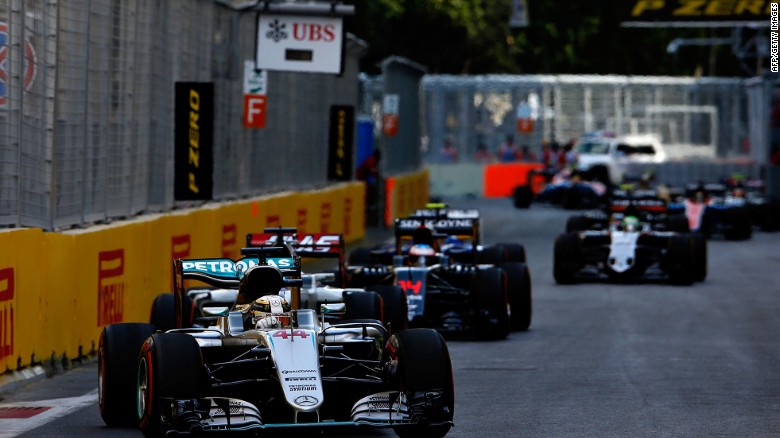 Nico Rosberg turned the inaugural F1 race in Baku to a triumphant procession Sunday to extend his lead in the title race over Mercedes teammate Lewis Hamilton.
Race highlights at the 2016 Formula 1 Grand Prix of Europe
Formula 1
Watch race highlights at the 2016 Formula 1 Grand Prix of Europe in Baku, Azerbaijan.
President Aliyev, his spouse present F1 trophies to European Grand Prix winners
Trend News Agency

The awarding ceremony was held in Baku June 19 for the winners of the Formula 1 Grand Prix of Europe. Azerbaijan's President Ilham Aliyev presented the first place trophy to Nico Rosberg from Mercedes AMG F1 team. The constructor's trophy was presented by Azerbaijan's First Lady Mehriban Aliyeva to a representative of the Mercedes AMG F1.
F1 to boost Azerbaijan's tourism infrastructure development – US ambassador
Trend News Agency

The Formula 1 Grand Prix of Europe and events like it have the potential to bring in significant numbers of tourists to Azerbaijan from countries all over the world, the US Ambassador to Baku Robert Cekuta told Trend news agency. "As Azerbaijan focuses on building its tourism industry as part of the overall effort to diversify the economy, such events also provide an opportunity to boost the development of tourism infrastructure and services that attracts visitors year-round and encourages them to explore the rich history and culture Azerbaijan has to offer both in Baku and in the regions beyond," he said.
Lights Out! Formula 1 Finally Races in Baku!
Baku City Circuit
Thousands of people packed the new home of Formula 1 in Azerbaijan to witness a quite spectacular opening ceremony followed by a hugely enjoyable race, where speeds on track exceeded the 360km/h mark, confirming Baku City Circuit as the fastest street circuit in the world!
Best Photos of 2016 Formula 1 Grand Prix of Europe in Baku, Azerbaijan
See Best Photos of 2016 Formula 1 Grand Prix of Europe in Baku, Azerbaijan
72 hours in Baku, Azerbaijan
TimeOut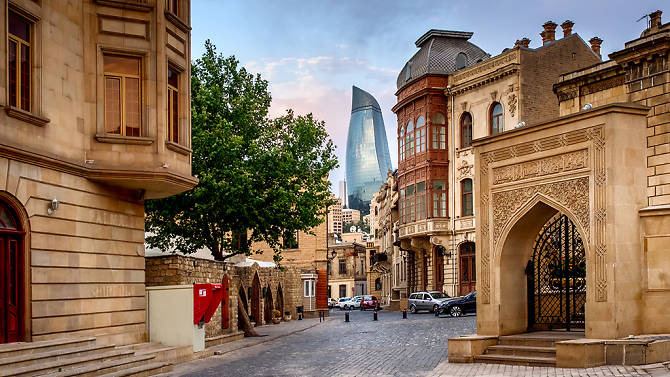 The largest city on the Caspian Sea has always impressed with its natural and cultural beauty—the gorgeous European architecture backing out onto the blues of the Caspian. But in the last decade Baku has been staking its claim as a major cultural and entertainment player. Jaw-dropping contemporary architecture, like the now-famous Flame Towers building, has sprung up across the city as major international events (the Eurovision Song Contest in 2010 and this year, the Formula 1) have chosen to call the Azerbaijani capital home.